The Second Sunday of Advent – This week's bulletin for Mary Immaculate of Lourdes, Newton: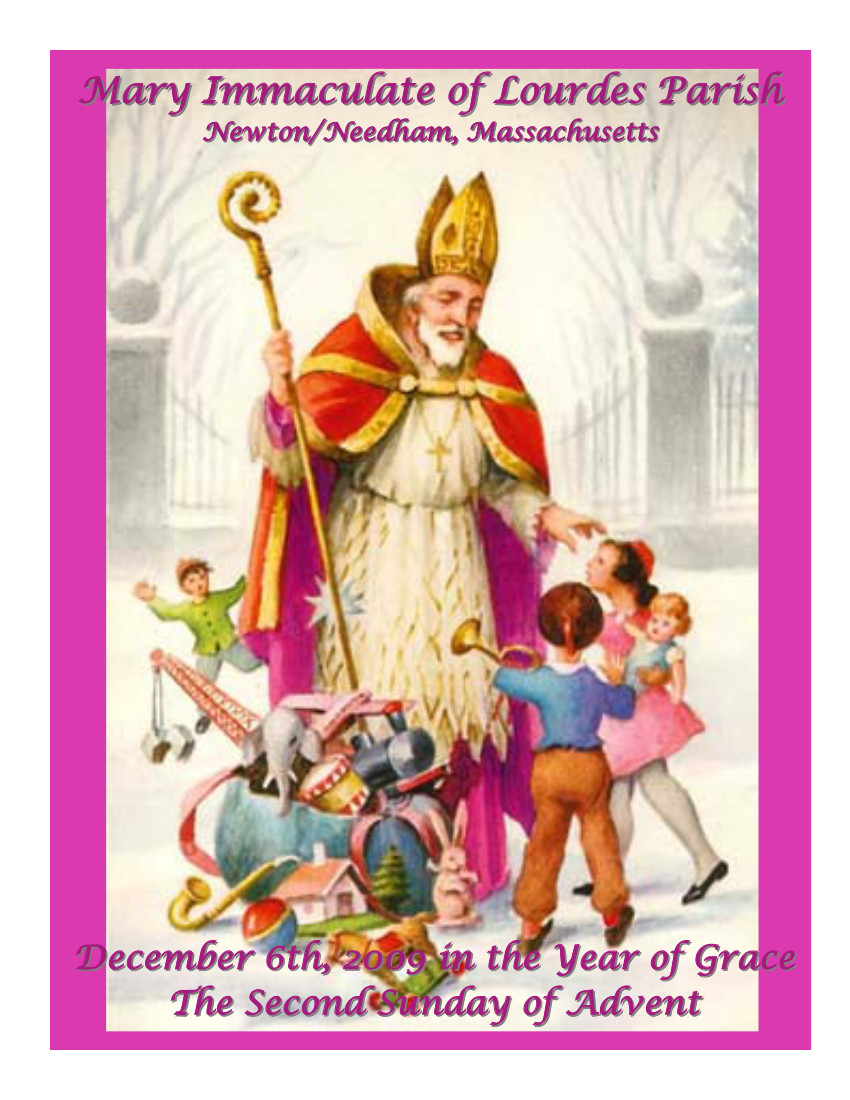 Front Cover: An illustration of St. Nicholas, Bishop and Confessor, bringing gifts for children.  St. Nicholas, who lived in the 4th century, is the great saint of charity to the poor and the protector of children.  His feast-day—St. Nicholas Day—is December the 6th.
Pastor's Note:  THE PEACE OF CHRIST
Calendar of Masses; Latin Mass Texts; Music Programs for this Sunday's Masses; Latin Mass Community Announcements; Parish and General Announcements
Catechetical Corner: ADVENT CUSTOMS:  ST. NICHOLAS DAY
Please visit the Mary Immaculate of Lourdes website and
facebook page for more information.
Mary Immaculate bulletins are available at miol.nu.