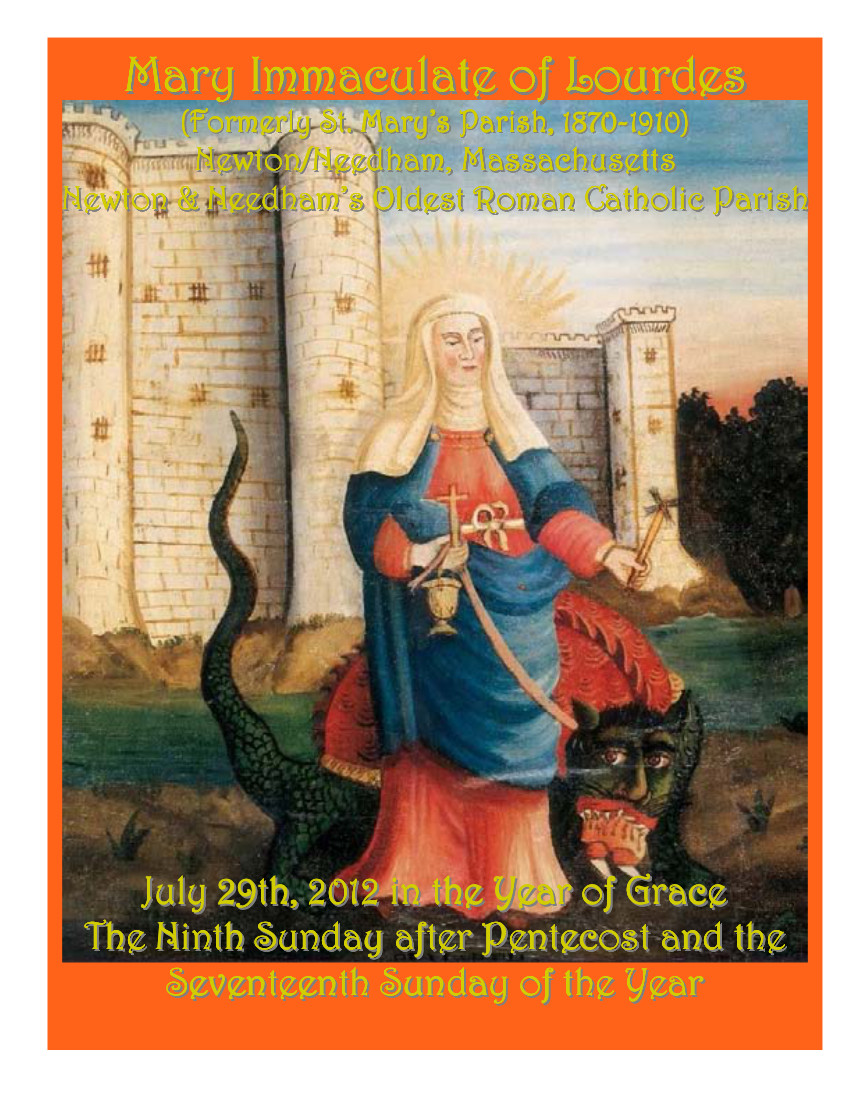 Bulletin: MaryImmaculate-2012-07-29.pdf
Front Cover: A painting of St. Martha taming the ferocious beast called the "Tarasque", which had been terrorizing the inhabitants of the lower Rhone river valley. St. Martha's feast-day in the Catholic Calendar is July 29th, the octave day following her sister Mary Magdalene's feast on July 22nd.
---
Please visit the Mary Immaculate of Lourdes website and
facebook page for more information.
Mary Immaculate bulletins are available at miol.nu.