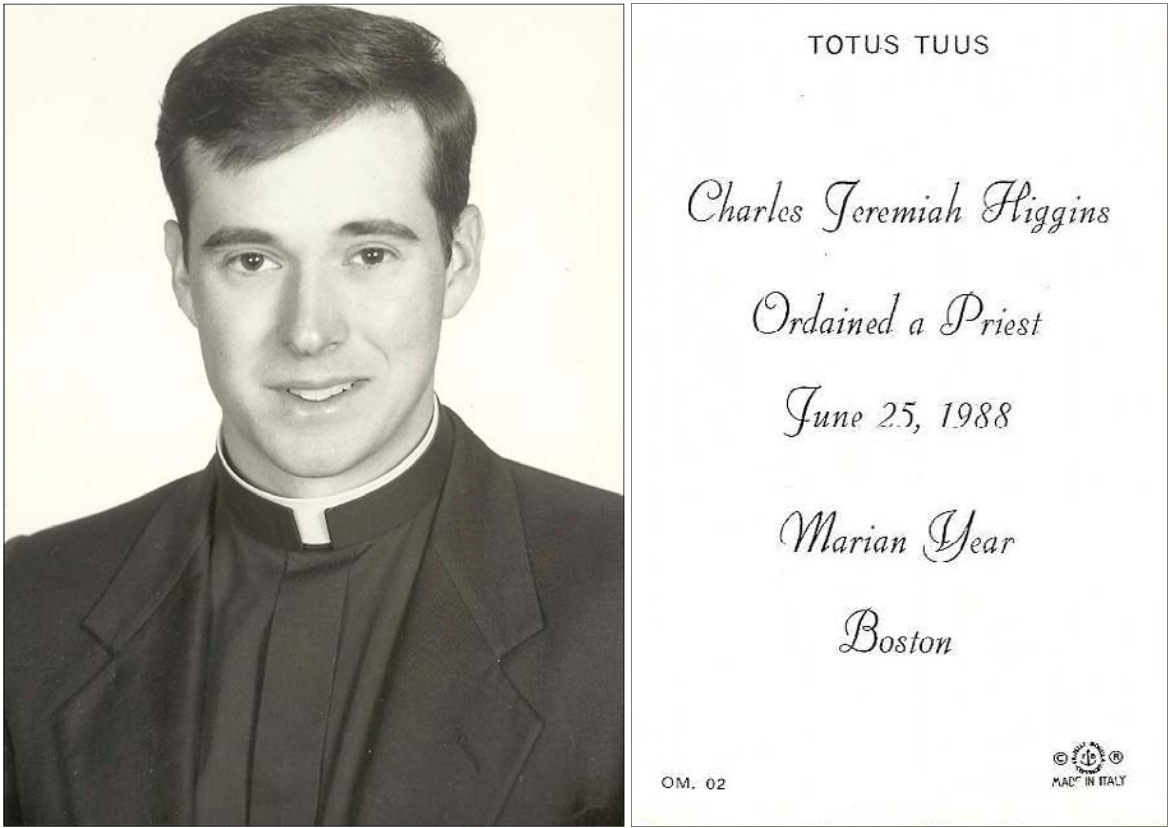 Ten years ago or so one of my former professors at the Seminary told an amusing story about himself with regard to the preparations for his 50th Anniversary celebration. He was putting together a program and he brought the draft to the printer. In it were two pictures: one of him at ordination and one as he was at 50 years ordained. The woman at the counter pointed to the picture of the young priest and asked, "And who's that?". "Uh, that's me," the priest replied. After an awkward pause, the woman at the counter recovered cheerily: "It happens to us all!"
This past Tuesday, June 25th, I marked the happy occasion of my 25th Anniversary of priestly ordination. This Sunday, at all the parish Masses, I am adding this thanksgiving intention, and asking you for the support of your prayers: for my perseverance and the perseverance of all priests, that we may be faithful, generous priests to the end of our days.
On Ordination Day, 25 years into the future seemed a long time out. Looking back from now to then, it feels so quick, as do all of our markers in life. "Time, how short; Eternity, how long…"
As the ordination Class of 1988, we celebrated the day of our Silver Jubilee together at St. Joseph's Retreat House in Milton, with a concelebrated evening Mass just for us in the Lady Chapel and then a time of fellowship with dinner in the retreat house. Our class preacher at this Mass was Fr. Steve Madden, pastor of St. Mary's in Foxboro. I think he spoke for all of us when he stressed the spirit of gratitude felt on this occasion, as we look back on the last quarter century of our lives as ordained priests, and look forward in hope to the future.
Pastor's Note from the Mary Immaculate of Lourdes Bulletin for June 30, 2013