The Fifth Sunday after Pentecost and the Thirteenth of the Year – This week's bulletin for Mary Immaculate of Lourdes Parish, Newton: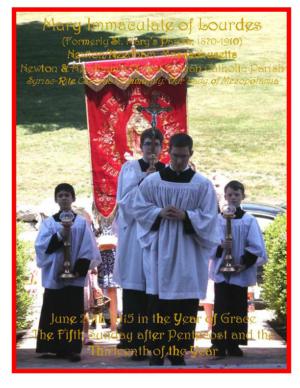 Front cover: The Parish Corpus Christi Procession re-entering the church, Sunday, June 7th, 2015.
SCENES FROM CORPUS CHRISTI 2015
Please visit the Mary Immaculate of Lourdes website and
facebook page for more information.
Mary Immaculate bulletins are available at miol.nu.