This week's bulletin for Mary Immaculate of Lourdes, Newton: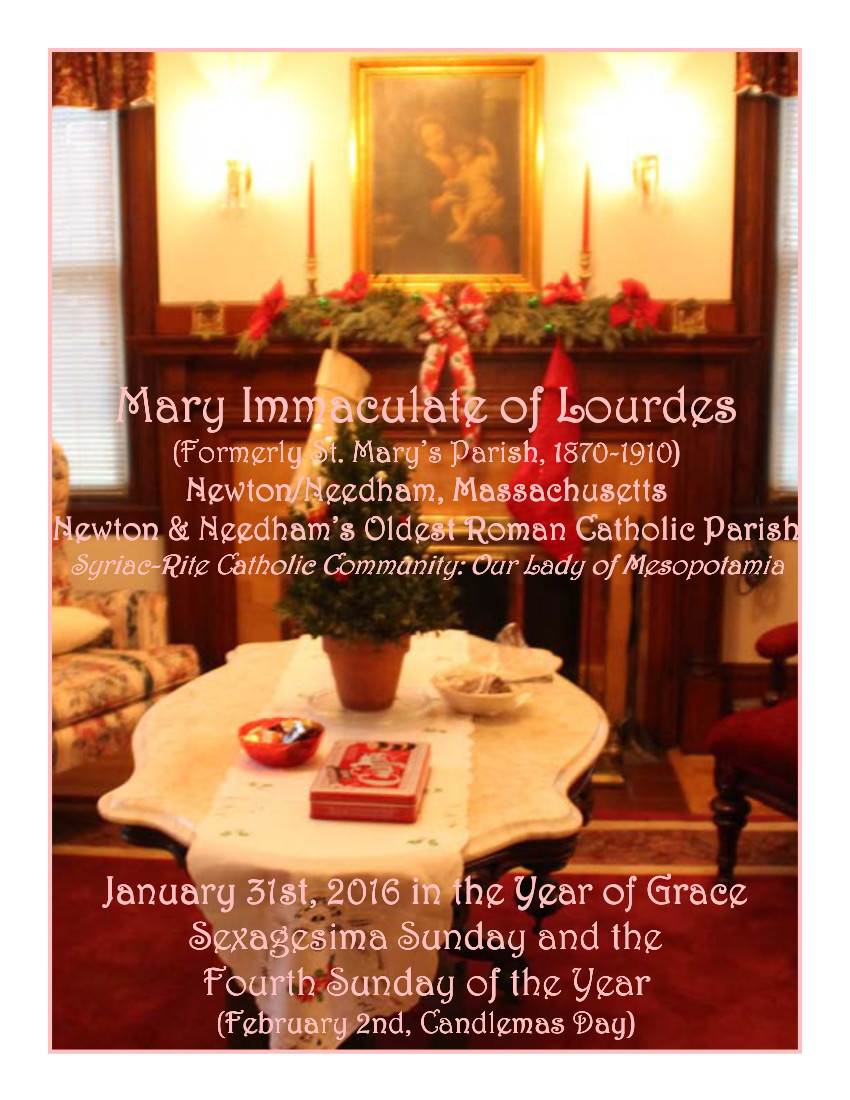 Bulletin: MaryImmaculate-2016-01-31.pdf
Front Cover:
The front parlor of the rectory, our Parish House, decorated for Christmas, the day of our Open House on January 10th, 2016, the Sunday after Epiphany. At the Open House Fr. Higgins renewed the house blessing for the New Year, signing the entrance to the rectory with the blessed Epiphany chalk. O God, make the door of this house wide enough to receive all who need human love and companionship, narrow enough to shut out all envy, pride, and strife. Make its threshold smooth enough to be no stumbling block to children, nor to straying feet, but rugged and strong enough to turn back the Tempter's power. O God, make the door of this house the gateway to Thy eternal Kingdom. We ask these things in the name of Jesus Christ, Thy Son. Amen. (This and other PHOTOs from the Open House by PAUL ELDRIDGE.)
Click here to subscribe to bulletins via email;
Parish bulletin archives at maryimmaculateoflourdes.org.
---
Please visit the Mary Immaculate of Lourdes parish website, the boston pilot website, and the Mary Immaculate facebook page for more information.
Mary Immaculate bulletins are also available at miol.nu and at thebostonpilot.com. (complete list of miol.nu archives) The official Mary Immaculate of Lourdes Parish website is at maryimmaculateoflourdes.org